Test Loops Operational at Chester HQ
23 December 2020
Our new pigging test track is now completed and operational.  A great achievement by our fabrication team during the final quarter of the year, especially our lead welder Simon.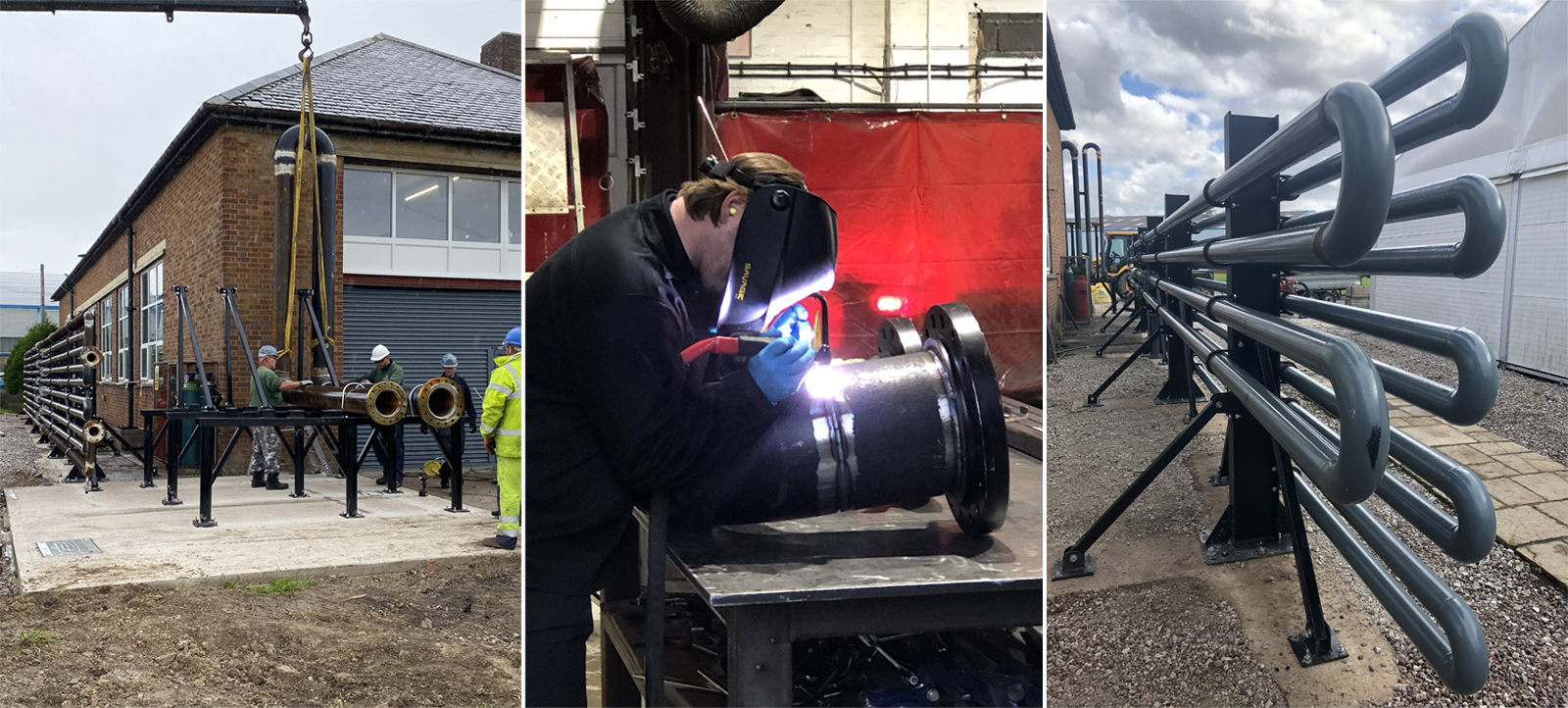 We now have 300m of challenging piping loops ready to receive our range of patented Decoking, Descaling, Cleaning and Intelligent Pigs.  The loop starts at 33/8" and works up through 4", 6", 8" and finishing at 12" (internal) diameter.
The track is designed to be inherently challenging for the pigs with numerous short radius connections, vertical and horizontal sections.  We also have a 'box header' to stress test performance in even tighter geometries.  The different section sizes can be jointed in varying combinations to suit the test requirements.
This track will prove essential for development work; operator training and calibration, as well as demonstrating the technology to our existing and future clients and partners.
CONNECTIVITY
The track is designed to connect to either portable pumping skids or to our Double Pumping Units (DPUs).  The latter providing the most accurate representation of site conditions.  In our forthcoming Innovation Centre, a mimic control room is scheduled to be built and connected to the test loop adjacent.
The loop is typically filled with water, however, we can of course use alternative fluids to simulate different site conditions.
As part of the current renovation works at our Chester office, Cokebusters is also building a rainwater harvester in order to store water for use in the loop and reduce network demand.
CORROSION DETECTION
One of the most important programmes of work we have at this time is the deployment of Intelligent Pigs outside the furnace and heater business, where we have cut our teeth over some 20 years.
We have already undertaken a number of projects where Intelligent Pigs have been successfully deployed on so called "unpiggable" pipelines.  Such projects have primarily taken place at installations in Europe and the Middle East and have typically involved relatively short transfer lines (<1km) in difficult to access locations eg. culverts, road and river crossings.  The small diameter and tight geometries lend themselves perfectly to the single bodied Pigs.
Our Senior Inspection Technician, Dan Davies, has just completed the practical part of the first testing programme with a series of runs for the Intelligent Pigs to stress test inspectability and repeatability for detecting Corrosion Under Insulation (CUI) and Corrosion Under Pipe Supports (CUPS).  These two corrosion threats are particularly prevalent and challenging on process piping systems.
To aid such, we have manufactured a number of spools pieces in order to simulate different types of defects, both internally and externally eg. pitting and gouging.  The spool pieces can be wrapped, or supported, to further aid simulation.  The defects have been accurately machined to allow us to compare with the Intelligent Pig data.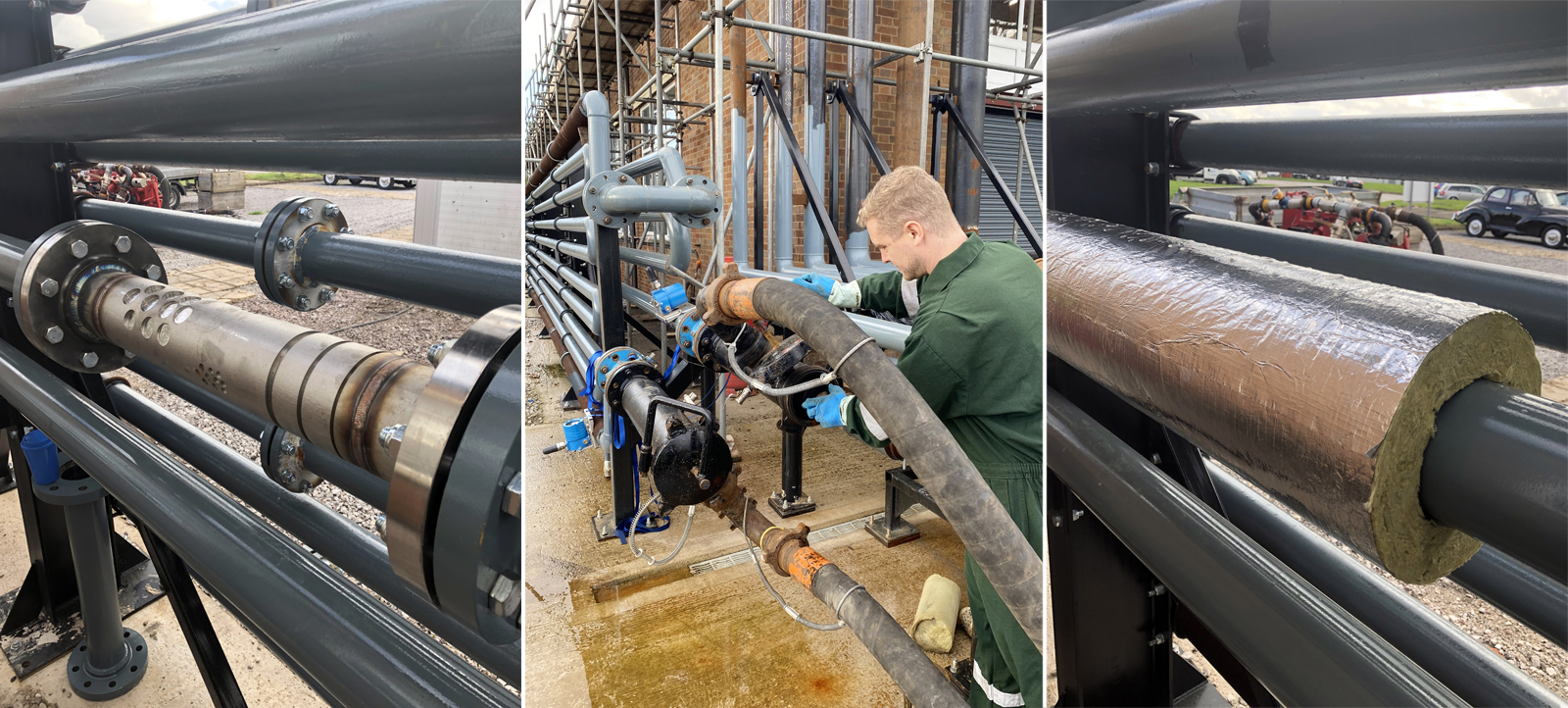 WHAT NEXT?
The test report will be available in January.  If any of our customers would like a copy of the report please contact James Phipps who will be happy to forward this to you once finalised.
We are open to approaches from academia and operators to design bespoke test programmes and also lend out our loop to further develop understanding and solutions to industry challenges.  With our on site fabrication capability we also have the ability to accommodate bespoke test sections eg. particular defects, different materials.
For our industry colleagues and customers in America, we also have a similar track operational at our Regional Headquarters in Houston.  Please contact Gary Winter for more details.