Open Day at New Cokebusters Technology Centre
24 August 2021
Following a lengthy building renovation programme Cokebusters officially opened its new Technology Centre on Friday 20th August.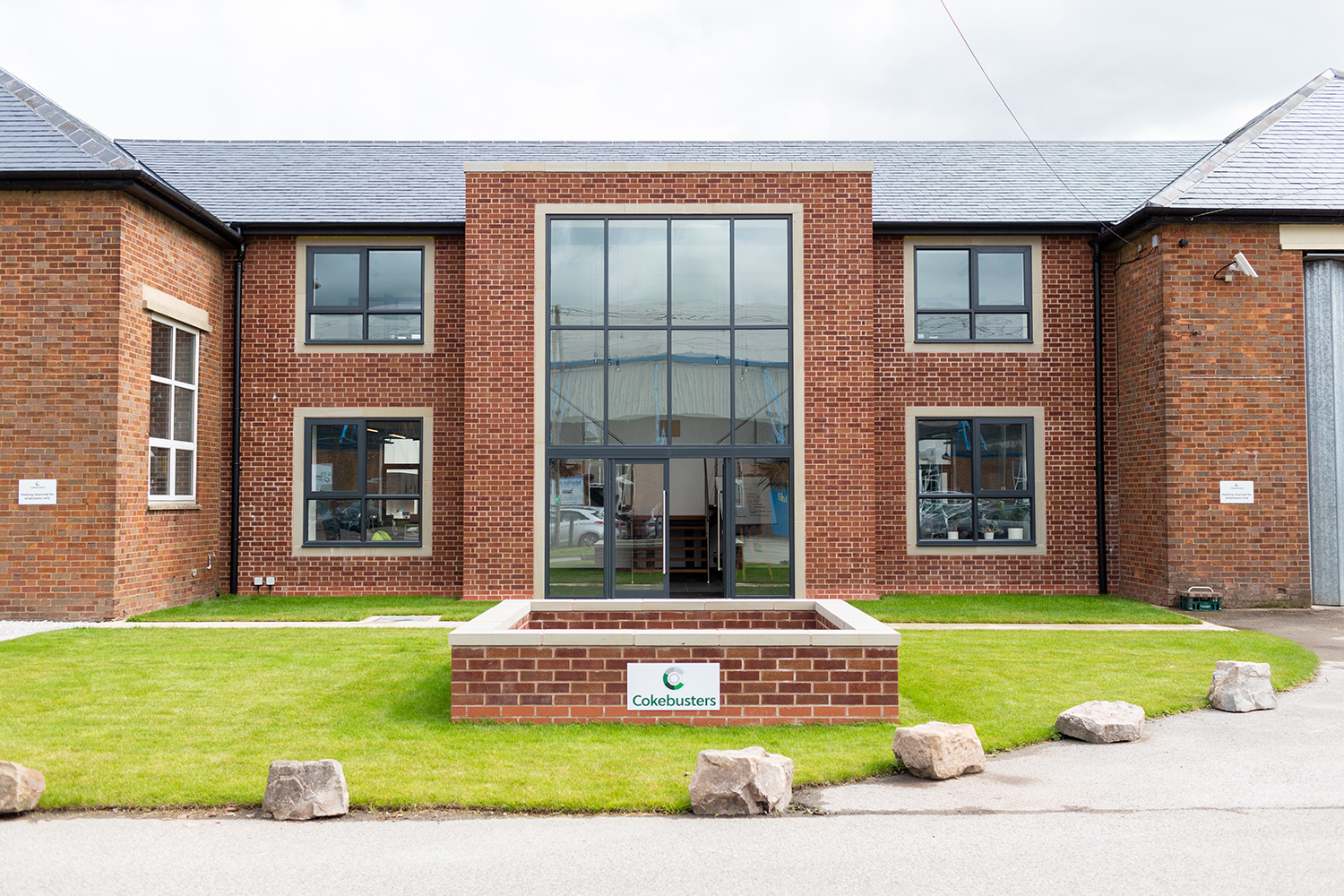 Our Chester Headquarters is located on former Second World War airfield, RAF Hawarden, now operated by Airbus and renamed Hawarden Aviation Park.  Cokebusters Ltd. has been based here since the company was established in 2005.  The location is ideal for our operations and the building lent itself well to extension and full refurbishment.  We had already begun thinking about upgrading our premises when the pandemic struck in Spring 2020 and it became clear that international travel would be strictly limited, leaving us restricted in our ability to carry out our core business.  Instead of shutting up shop entirely, we decided to concentrate our efforts at home and develop our premises to ensure the company was in the best position possible to recover and return to doing what it does best.  With income hugely diminished, this was a courageous move, but throughout the past 18 months we remained confident that demand for our specialist services would return and we were proud to open the doors to our new Headquarters last week.
In broad terms we have added a first floor to our offices, created a whole new front of house, built a 2 story social hub, a conference room and new office spaces.  With our marquee next door we now have two generous areas from which we can receive visitors and run functions.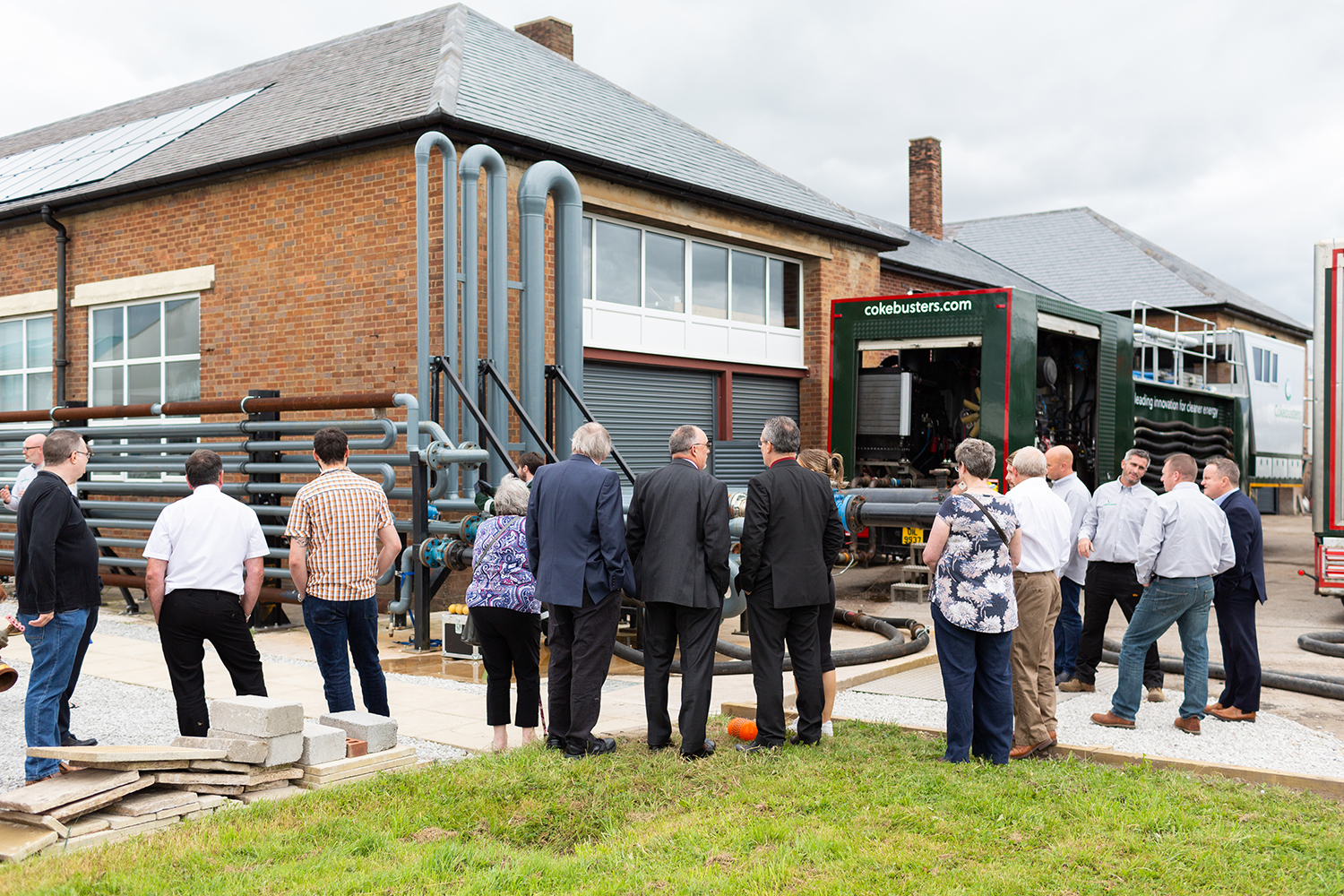 We welcomed a variety of guests to our Open Day from industry, business partners, neighbours, family and friends.  Our experienced team demonstrated Mechanical Pigging and Smart Pigging on our 300m extended test loop, looked at how we manufacture pigs and had an opportunity to sit in the control room of one of our pumping units.  We then downloaded the data and showed how quickly inspection information can be interpreted and visualized.
We are grateful to two people who helped us officiate the opening:
Dr Bill Hedges, President of the Institute of Corrosion.  Bill opened our Technology Centre, taking time to reflect on what he had just witnessed in relation to challenges with corrosion of small diameter piping systems during his career at Exxon chemicals and BP upstream.  He also drew parallels with the energy renaissance and how such technology should readily transfer across to hydrogen and renewables.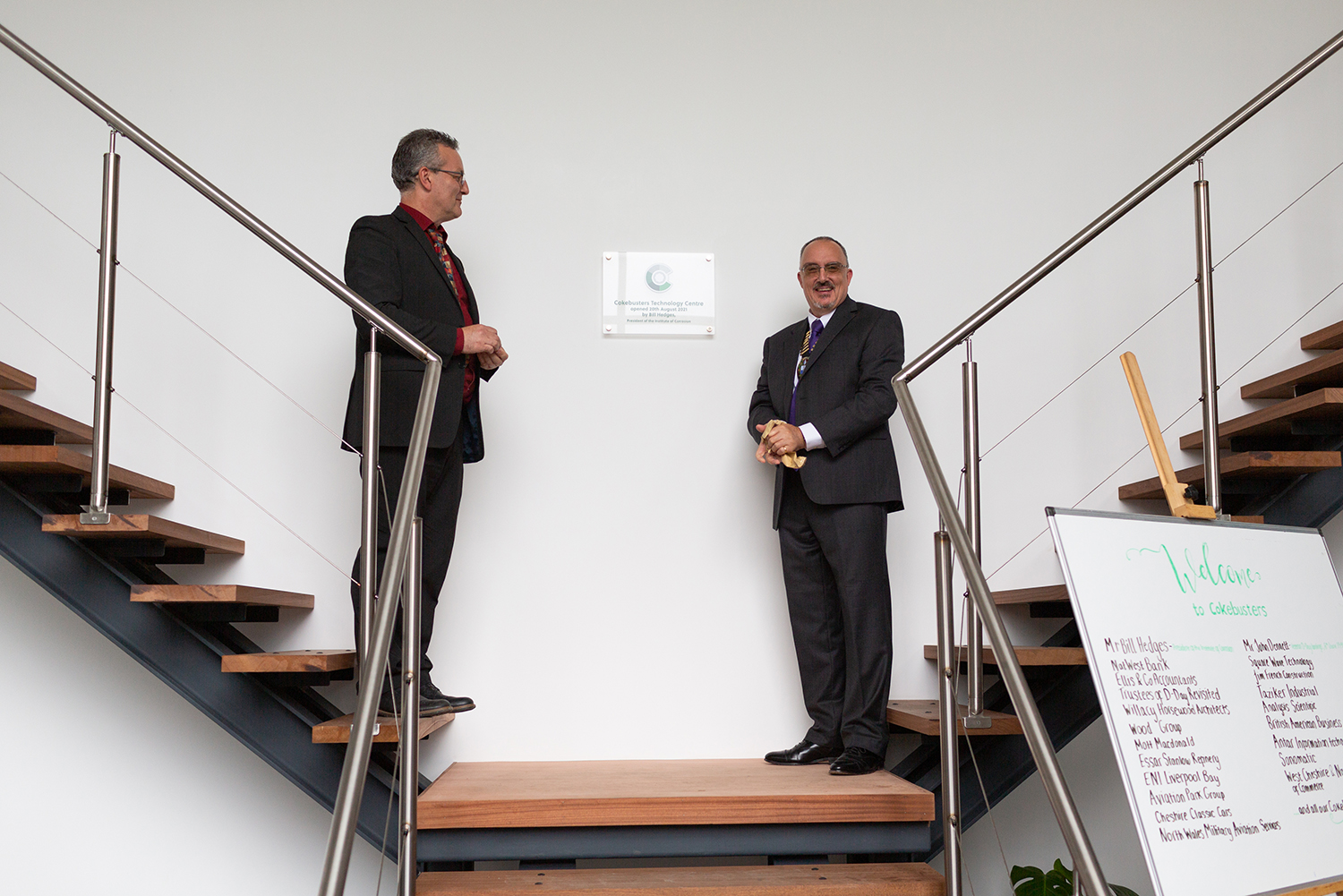 Mr John Dennett, 97, veteran of many conflicts, most notably 6 June 1944.  John cut the ribbon to open our D-Day historic display in the marquee.  'D-Day Revisited' was a charity set up by Cokebusters in 2008 with the aim of supporting the annual pilgrimage of veterans to the beaches of Normandy.  The Charity organised 11 such pilgrimages, the last one being the 75th anniversary in June 2019.  Support is still offered to the families of veterans and the marquee display will remain as a historical record, available for viewing by any visitor.

Our objective with the marquee display was to create a link between the past and present, focusing attention on the site's engineering achievements.  At Cokebusters we have been inspired by the pioneering work which has taken place at Hawarden and through ongoing research and development we hope to continue this in our own way from our new improved Technology Centre.