Next Stop Mina Abdullah…
16 October 2020
Today our 5 man 'decoking' team led by Cokebusters' Director Glen Gamble departed for Kuwait.  Read more about the project and how the team are keeping the flag flying during these truly testing times.
Cokebusters has established a number of long and successful relationships with valued clients across the Middle East region, including refiners in Kuwait, Saudi Arabia, Oman and the UAE.  Consequently we retain a number of our purpose built units in the region so we can react quickly to meet client needs.
Today, we wave off the latest team to mobilise to Mina Abdullah in Kuwait.  Our task is to mechanically decoke and optionally inspect (using Intelligent Pigs) four very large Delayed Coker Units (DCUs).
The project will involve cleaning and inspecting some 6.5miles (11km) of piping, generating up to some 9 tonnes (6m3) of coke.
Over time the furnace tubes build up layers of hard coke, which restrict flow and create highly inefficient heat transfer, thus wasting precious energy.  The high temperatures can also lead to corrosion of the tube walls compromising their integrity.
Pictured today (at our Headquarters in Chester) are Cokebusters' Director of Operations, Glen Gamble, alongside Damien Robinson, Danny Williams, Nick Rawlinson and Alex Caven.
This is one very committed group of people. Following a negative COVID test in the UK, on arrival into Kuwait they will have to self isolate in their hotel rooms for 14 days in accordance with the local laws.  Thereafter they will be allowed to meet up with our local trailer unit (CB #15) and mobilise to the refinery.
All our trainer units are totally self contained with high capacity double pumping units, water and fuel storage tanks, filtration systems and an air conditioned controlled room. They also carry all the necessary launchers, flexible hoses and pigging stock.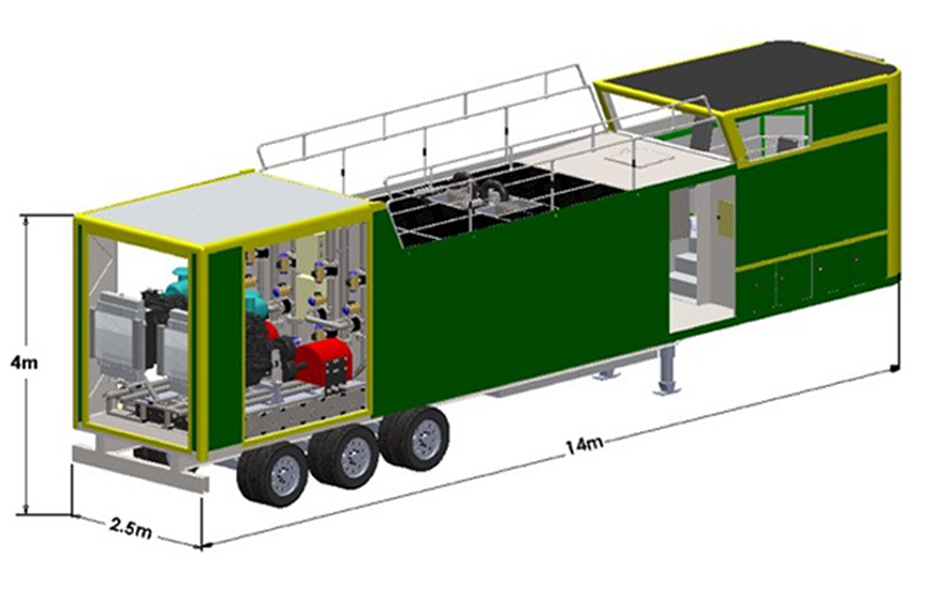 With registrations and other formalities behind them, the hard manual and technically challenging work can begin.  We next expect to see them again in late November.  These guys are true stalwarts!
In our next post we will spotlight our new pigging test track and explain how we use this to test, train and demonstrate our work.
Click to see a visualisation of our pigging processes.