New Managing Director at Cokebusters
18 September 2020
Cokebusters Ltd. is pleased to announce the appointment of Mr James Phipps as its new Managing Director.
James brings with him more than 25 years of engineering and energy consulting experience, having worked around the world in a variety of delivery and leadership roles: for Mott MacDonald, the American Bureau of Shipping and most recently nine years at Petrofac as a Director of Engineering Consultancy.
John Phipps, Chairman of Cokebusters Ltd. and President of Cokebusters USA Inc. stated "…this comprehensive experience, along with an academic background in Metallurgy and Corrosion Engineering, made James the ideal choice for Cokebusters.  As we work through the challenges of the COVID-19 pandemic, we can transfer some of the learnings from larger corporations to steer the next phase of our near 30 year journey as an SME within the global energy sector.  It's an extraordinary coincidence that made James available to us at this key moment in our business.  As a much younger brother, his commercial pathway since graduation makes him a perfect fit as our new MD and I feel we're very lucky to have him."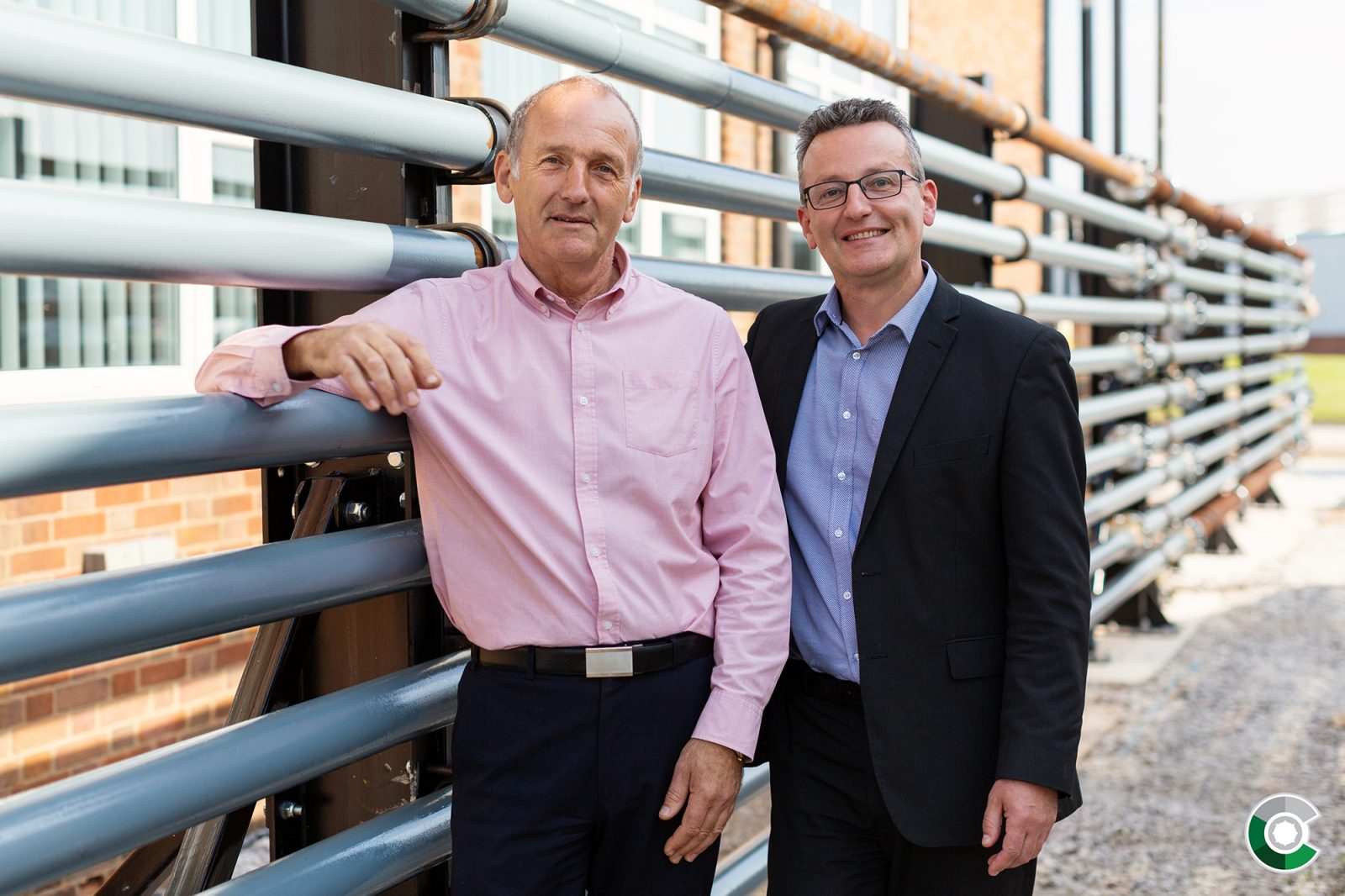 In his opening meeting to the staff James cited some of the contrasts and challenges which he will personally face adjusting to a very different business model, but cheerfully commented that he can already see areas where small adjustments can make a massive impact.  He is particularly keen to start looking at the technology transfer of Cokebusters' unique and patented small diameter intelligent pigging tools into a market with which he is more familiar.
James understands that the industry constantly wrestles with determining a cost effective means to simply and accurately detect and measure piping erosion/corrosion. Such quality data is fundamental to informing the Asset Integrity Management System, thus permitting meaningful decisions to be made. As they are compact, simply deployed and propelled by fluid flow alone, the Cokebusters' Intelligent Pigs are uniquely placed to operate in an environment of aging assets, life extension and a movement to net zero.
The Cokebusters Ltd. headquarters near Chester, UK, is currently undergoing extensive building works to add a new reception and 1st floor. Alongside this, a valuable upgrade to the new piping test loop and training facility is underway as well as a thorough reorganisation of our adjacent Technology Innovation Centre.  The company is confidently using this period to invest in its facilities and the appointed building contractor is working closely with Cokebusters staff, aiming to re-open the business to guests and customers in Q1 2021.