KTP – Striving for Cutting Edge Innovation
13 November 2023
In January 2023 Cokebusters embarked on a KTP project to develop the next generation Intelligent Pig, improve our in-house capabilities and identify new markets and technologies which will play a vital role in the energy transition. We are now seeking a second candidate to help us maintain our position as leaders in the field of pipeline inspection.
KTP stands for Knowledge Transfer Partnership.  Such relationships aim to connect businesses with academic expertise to help companies grow through innovation. Our KTP has several key stakeholders – the University of Strathclyde, the West of Scotland KTP Centre, the Welsh Government and Innovate UK – who have contributed towards the project's funding and provide ongoing knowledge and guidance.  We greatly appreciate the support each of these organisations provides to the project.
Based at the Cokebusters Technology Centre in Chester, our KTP associate Dr. Chris Peyton undertakes his main role as a R&D Engineer in Non Destructive Testing.  Prior to joining Cokebusters, Chris had just completed his EngD from the University of Warwick.  He is now a key member of our Technology Team, which aims to improve in-house technological capabilities and embed expertise in mobile inspection technologies for the detection of defects and degradation in process piping and pipelines.  Chris' daily responsibilities are developing the ultrasonic capabilities of our Intelligent Pigs, supporting our site operations and leading the project focused on designing the next generation of inspection tools.
Cokebusters has two key objectives for this next generation. The first is focussed on improving inspection tool performance and the second on enhancing reliability; ensuring that the tool is fit to perform back-to-back jobs and reducing the tool downtime due to maintenance.  The expansion of the Technology Team has meant our in-house capabilities are developing to meet these goals.  In addition, Cokebusters' links with the University of Strathclyde, hosting regular meetings and reviews of different proposals and technologies has given us access to leading thinkers in the field who are able to help us accelerate towards our objectives.
Identifying potential new markets is also a key role of the KTP project; ensuring that Cokebusters keep up with trends and possible changes to its current market due to the energy transition.  Developing innovative tools using new technologies creates exciting opportunities for expansion into new energy sectors, where the Cokebusters service can solve problems for a diverse array of clients.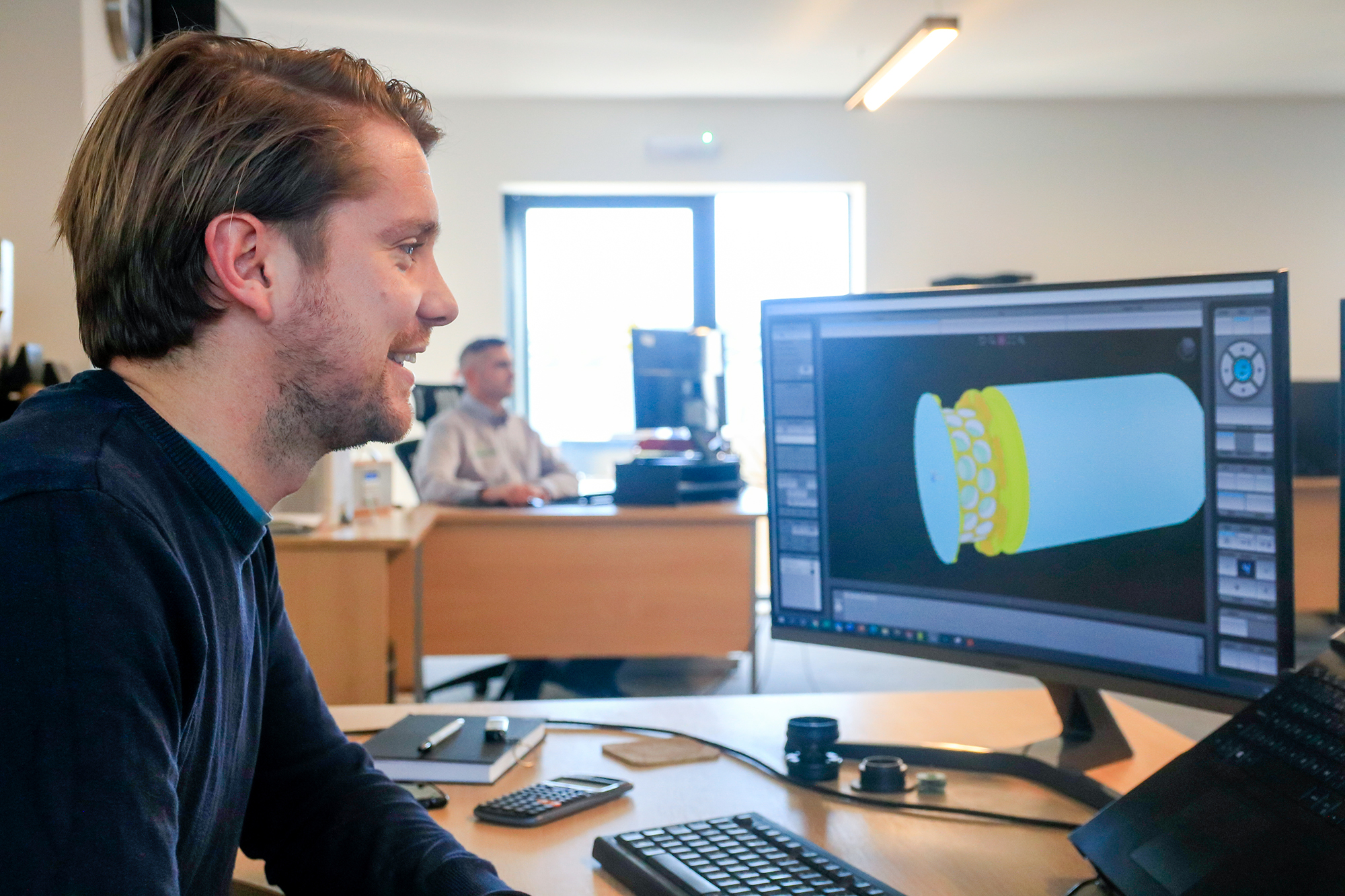 Following on from the success of Chris' appointment at Cokebusters, we are pleased to announce a new role has been designed in conjunction with the University of Strathclyde to further expand our Technology Department.  This will be a challenging and rewarding job with real responsibility and opportunities to develop and prove expertise in the prospering fields of renewable energy and remanufacturing.
We are a dynamic business with ambition to make positive change in our field of expertise.  The Cokebusters family is growing fast to meet demand and we look forward to welcoming a new recruit who can help us achieve these goals and stay at the cutting edge of our technology.
For more information on KTP and to find about how to apply for this role, visit the University of Strathclyde website.