An Exciting New Investment for Merlin In-line Inspection Technology
20 March 2020
Cokebusters is delighted to announce the latest investment into in-line inspection technology development. In December 2019, our application for partial funding from SMARTCymru was approved for a project entitled "Rapid prototyping to support development of intelligent inspection systems". This enabled the recent purchase of an advanced 4 axis machining centre (CNC), which will be used to accelerate the development of various R&D projects related to our in-line inspection (smartpigging) service.  The equipment has recently been commissioned, with full technical training provided to a number of Technicians.
By using a CNC, we can take complete advantage of increased productivity and consistency, reduced production costs and increased safety and versatility. Acquiring prototype components for use in development of Merlins' SMARTpigs has always been time consuming and costly. With this new CNC machine, Cokebusters are confident that the high specification parts required can be efficiently produced, whilst also improving our carbon footprint.
Dr David Thewsey of Merlin Inspection Technology describes the benefit of this exciting new investment; "By bringing the machining of components in-house, we are no longer reliant on external machining companies for the delivery of machined components.  The manufacturing of prototype systems for a number of our in-line inspection development projects can now be accelerated, allowing new technology to be introduced to the market at a much higher pace".
This new investment reflects our ethos to further develop our people, processes and services to ensure we are well placed to serve our new and existing customers with the best possible technologies. Keep your eyes peeled for further developments to be revealed later this year…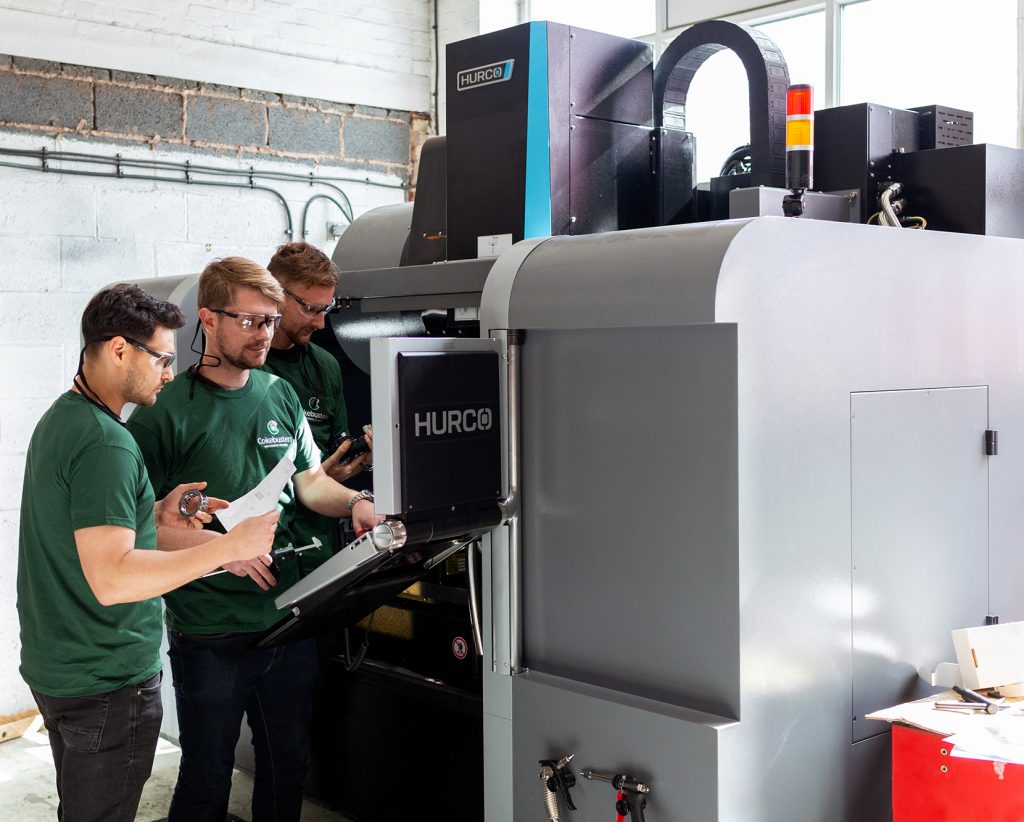 SMARTCymru supports Welsh businesses to develop, implement and commercialise new products, processes and services developed through research, development and innovation processes. It forms part of an integrated ERDF (European Regional Development Fund) funded suite of programmes. Find out more about SMARTCymru here